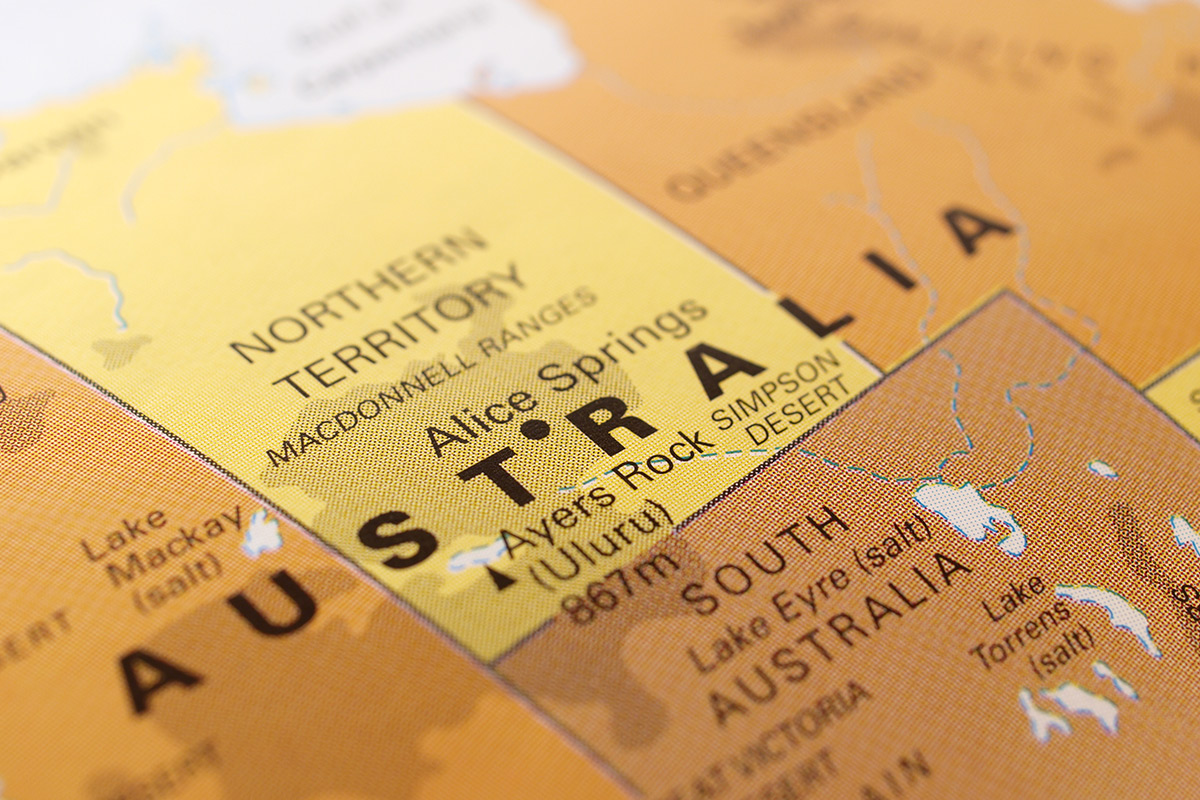 Cheap Campervan Hire Australia…
Thinking about a Campervan Roadtrip in Australia? Here's a bit about our country to prepare you…
Australia is massive, and very sparsely peopled: in size it rivals the USA, yet its population is barely 25 million – little more than that of that of The Netherlands. This is an ancient land, and often looks it: in places, it's the most eroded, denuded and driest of continents with much of central and western Australia, the bulk of the country, overwhelmingly arid and flat. With big empty horizons and long straight roads, Australia is the perfect place to hire a campervan or motorhome and explore. If you're looking to really explore Australia's outback regions, then 4WD Rental is the best option. 4WD Hire opens up your options so you can see more of Australia including iconic offroad tracks like the Gibb River Road, Litchfield National Park, the Birdsville & Oodnadatta Track and many more…
In contrast, its cities, most founded as recently as the mid-nineteenth century, express a youthful energy. Yet it's the interior, the Outback, west of the Great Dividing Range, which contains Australia's most memorable scenes. Here, vivid blue sky and cinnamon-red earth, deserted gorges, striking geological features and bizarre wildlife comprise a unique ecology – one that has played host to the oldest surviving human culture for at least the last 50,000 years.
The harsh interior wilderness has prompted modem Australia to become a coastal country. Most of the population lives within 20km of the ocean, along a suburban, south-eastern arc stretching from southern Queensland to Adelaide. These urban Australians celebrate the typical New World values of material self-improvement through hard work and hard play, with an easygoing vitality that visitors often find refreshingly hedonistic. Reliable sunshine certainly aids this exuberance, with the outdoor life celebrated by a thriving beach culture and the congenial backyard "barbie".
While visitors might find this cultural melange blandly familiar, there are ample opportunities – particularly in the Northern Territory – to gain some experience of Australia's indigenous peoples and their culture, through ancient rut sites, tours and, less easily, personal contact. Especially in central Australia, many Aboriginal people have managed to maintain their traditional way of life (albeit with some modem accoutrements), speaking their own languages and living according to their Law (the tjukurpa). Conversely, most Aborigines you'll come across in country towns and cities are prey to what is scathingly referred to as "welfare colonialism": a destructive cycle of poverty and alcoholism arising from the systematic disempowerment of Aboriginal people, and funded by dole cheques. Although there's still a long way to go before black and white people in Australia can exist on genuinely equal terms, gradually improving prospects and the successes of the land rights movement in the wake of the momentous Mabo Decision have seen a sense of pride slowly returning to communities battered by more than two centuries of oppression.
For visitors, deciding where to go can be a complicated affair. You could spend months here, driving around the Outback, exploring the national parks, or just hanging out at the beach; or you can take a three-week swing through the populous southeast, checking out the main cities.
Both options provide thoroughly Australian experiences; but neither will leave you with a feeling of having more than scraped the surface of this vast country. The two big natural attractions are the two-thousand-kilometre-long Great Barrier Reef, with its complex of islands and underwater splendour, and the brooding monolith of Uluru (Ayers Rock), in the Red Centre. As the most impressive, and justifiably the best known, of Australia's attractions, they often form the backbone of pre-packaged tours. You should certainly try to see them, but exploration in other directions will bring you into contact with more subtle but equally rewarding sights and opportunities.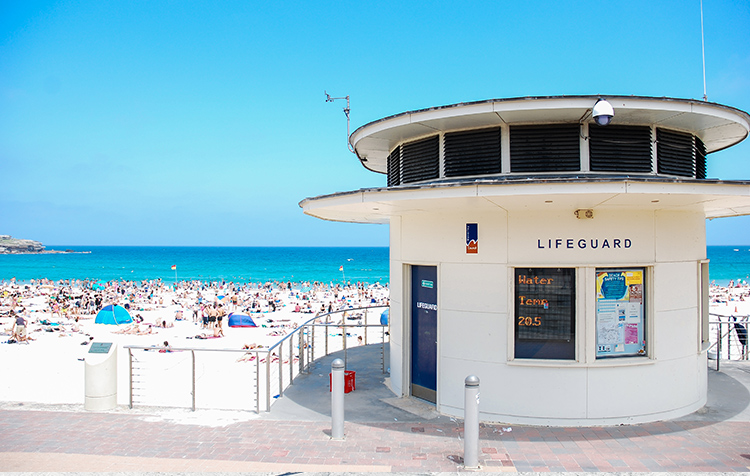 The cities are surprisingly cosmopolitan: waves of post-war immigrants from south­ern Europe and, more recently, southeast Asia have done much to erode Australia's Anglo-centrism. Each Australian state has a capital stamped with its own personality, nowhere more apparent than in New South Wales where glamorous Sydney sports almost iconic landmarks in its splendid Opera House and Harbour Bridge. Elsewhere, the sophisticated cafe society of Melbourne (Victoria) contrasts with the vitality of Brisbane (Queensland), and Adelaide, in South Australia, has a human scale and old­-fashioned charm; while in Western Australia, Perth camouflages its isolation with a leisure-orientated urbanity. Purpose-built, administrative Canberra at the centre of the Australian Capital Territory often fails to grip visitors, but Darwin's frontier eccentricities enliven a visit to the distant lands of the Northern Territory, while in Hobart, capi­tal of Tasmania, you'll encounter fine heritage street-scapes and a distinct maritime feel.
Away from the suburbs, with their satellite shopping centres and quarter-acre resi­dential blocks, is the transitional "bush" and beyond that the wilderness of the Outback – the quintessential Australian experience.
Protected from the drier interior, the East Coast has the pick of the country's greenery and scenery, from the north's tropical rainforests and the Great Barrier Reef to the endless, surf-lined beaches further south. The east coast is backed by the Great Dividing Range, which, peaking at the 222-metre Mount Kosciusko in New South Wales, steadily loses height as it reaches north into tropical Queensland. With time to spare, contemplate a trip to often­-forgotten Tasmania, across the Bass Strait, an island with vast tracts of wilderness alongside a bucolic, almost English landscape.
When is the Best Time to Visit Australia?
Australia's climate has become less predictable in recent times, although records show that the country has rarely had stable weather patterns over the last few thou­sand years.
Recently observed phenomena, such as an extended drought in the eastern Outback, the cyclic El Nino effect, and even the hole in the ozone layer – which is disturbingly close to the country – may in fact be part of a long-term pattern.
Visitors from the northern hemisphere should remember that, as early colonials observed, in Australia "Nature is horribly reversed": when it's winter or summer in the northern hemisphere, the opposite season prevails Down Under. Although this is easy, remember, the principle becomes harder to apply to the transitional seasons of spring and autumn. To confuse things further, the four seasons only really exist outside of the tropics in the southern half of the country. Here, you'll find reliably wane summers at the coast with regular, but thankfully brief, heatwaves in excess of 40° C. Head inland and the temperatures rise further. Waters, on the other hand, can be miserable, particularly in Victoria, where the short days add to the gloom. Tasmania's highlands make for unpredictable weather all year round, although summer is the best time to explore the island's outdoor attractions.
In the coastal tropics, weather basically falls into two seasons. The best time to visit is during the hot and cloudless Dry (from April to November), with moderate coastal humidity maintaining a pleasant temperature day and night, and cooler nights inland. In contrast, the Wet – particularly the "Build Up" in November or December before the rains – is very uncomfortable, marked by stifling, near-total humidity and plagues of insects. As storm clouds gather, mounting tension, temperatures and humidity can provoke irrational behaviour in the psychologically unacclimatized – known as "going troppo". Nevertheless the mid-Wet's daily downpours and enervating mugginess can be quite intoxicating, compelling a hyper-relaxed inactivity for which these regions are known; furthermore the countryside – when you can reach it – is at its best at this time. A helpful tip for anyone looking to hire a campervan in Australia – if you're travelling during winter in Southern regions like Tasmania or Victoria, it's worth your while spending a little more cash for a hi-top campervan. If it rains, or if it's cold, you can easily live and move around inside the camper without feeling too claustrophobic.
Australia's interior is an arid semi-desert with very little rain, high summer temperatures and occasionally freezing winter nights. Unless you're properly equipped to cope with these extremes, the moderate seasons, between April and June, and from October to November, are the most comfortable times to visit.